When Do I Need a Motorcycle Attorney?
July 20, 2021
Get Assistance from a Motorcycle Accident Attorney in Sumner, WA
Motorcycle accidents lead to severe damages and injuries. Motorcyclists have less protection than a passenger in a motor vehicle, placing you at a higher risk. If you get into an accident, it's important to hire a motorcycle injury lawyer. At Terry Law Firm, we know how serious it is to deal with such an accident. Scott Terry is a motorcycle accident attorney experienced in personal injury law. You can count on him to walk you through your options and provide some of the best representation for your case. He's a trusted motorcycle injury attorney in Sumner, WA that has been providing legal services for clients like you for more than 30 years. With numerous satisfied clients, he's confident that he can be the motorcycle crash attorney that provides you with what you need.
Attorney Scott Terry provides protection for motorcycle injury cases in the following areas:
Sumner, WA

Puyallup, WA

Orting, WA

+All neighboring communities
Live somewhere else? Then Give us a quick call to see if Mr. Terry offers legal services in your area.
When to Get A
Motorcycle Injury Lawyer

If a loved one has recently gotten into a motorcycle accident, get in touch with us as soon as possible. You can get compensated for your losses if you've been injured. Attorney Scott Terry knows how to deal with motorcycle accident injury cases. He will stand up to insurance companies and fight for your protection the whole way through. It's important to know that if you've been in a serious accident, that it's easier to get through it with a professional on your side. In addition, a motorcycle injury lawyer will know how to properly handle the situation so that there is a favorable outcome for you. So, get in touch with Attorney Terry in Sumner, WA today to speak with him about your situation.
Know Your Rights: Speak to a Motorcycle Injury Attorney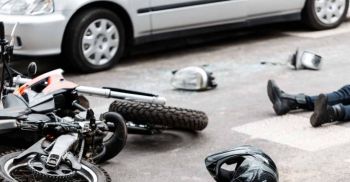 Motorcycle accidents are shocking and devastating, leaving all parties confused and worried. In this instance, it's crucial you as a motorcyclist have your rights protected. Juries can have an unfavorable bias towards you, which is why you should speak to a motorcycle injury attorney.
This will ensure legal protection from any prejudice that comes your way. Mr. Terry will discuss the details of your case and determine whether your claim qualifies for compensation. Afterward, he will fight hard to seek fair amounts for your struggles.
---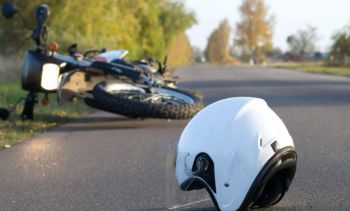 When you consult with a professional motorcycle crash attorney, they will help determine liability in the accident. Therefore, you should hire a professional attorney like Scott Terry. He will look into evidence such as police reports to help determine fault. As a result, a driver can be found liable if they were distracted or driving while under the influence.
No matter the case, a professional lawyer in your area will be able to help clients like you determine liability. This is crucial because liability determines whether or not you get fairly compensated for medical bills and other struggles you've dealt with due to the crash. Therefore, you should join forces with a motorcycle accident attorney in Sumner, WA such as Mr. Terry. He will provide support and resolve your case efficiently. If you're ready to speak to him about your situation, get in touch today for a free consultation.