Let Our DUI Attorney Represent You in Court if You're Near Sumner, WA or the Surrounding Areas
Driving under the influence is a very serious charge since it may have harmed innocent lives. If you have been arrested for a DUI, it's important to remember that you still have rights. In this scenario, you should get in touch with a professional DUI defense lawyer so that you have the best backup you can get. An attorney will inform you of how you should proceed so that you end up with minimal consequences. For example, if this is your first DUI offense, you can seek out a criminal appeals lawyer to have a conviction overturned. Whether this is applicable to your situation or not, you should seek out advice from a professional. Attorney Scott Terry is a DUI and DWI lawyer in the Sumner, WA area that's happy to answer any of your questions regarding your charges. Call us today to speak with him!
Ready to speak with DUI attorney Scott Terry? See if he offers services in your area:
DUI vs. DWI Lawyer


DUI stands for "Driving Under the Influence" while DWI stands for "Driving While Intoxicated". In the state of Washington, laws do not make a clear distinction between DUI and DWI. Washington laws use the term DUI, so that is most likely the charge you are dealing with. This charge can be for the use of any mind-altering substance that has affected your driving.
If you have been charged for driving under the influence, call DUI attorney Scott Terry as soon as possible. The quicker you receive legal representation for your case, the more Mr. Terry will be able to help you. So, get in touch today to discuss your case with a DUI/DWI lawyer.
Know Your Rights: Speak To Professional DUI Defense Lawyers Now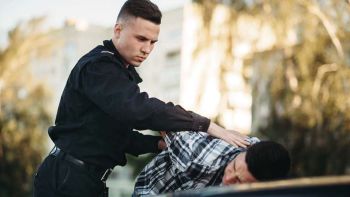 It's always worth getting a lawyer when it comes to DUI charges. A professional DUI defense lawyer may be able to get your case dropped and prevent license suspension. Without an experienced DUI attorney, you could be facing many consequences. Attorney Scott Terry has more than 30 years of experience practicing law in the Sumner, WA area. This gives him the upper hand when it comes to any case. He knows all of the most important aspects when it comes to a DUI charge. If you need a lawyer who will fight to get you a positive outcome, call Mr. Terry today.
---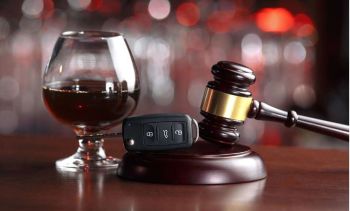 A first offense is scary no matter the charge. It's well known that DUIs are considered serious offenses. But, if it is your first offense you have a few options to minimize the consequences. One of your options is to appeal to the court with the help of a criminal appeals lawyer. Your attorney will work with you to prove it is a one-time accident that won't occur again. In this scenario, a good lawyer will be able to reduce your offense and fines. So, it is vital that when you hire an attorney, it is one that you can trust. At Terry Law Firm, you will have the pleasure of working with a well-rounded and experienced lawyer in the Sumner, WA area. He has practiced as a DUI attorney for a few decades, allowing him to significantly improve his methods to provide strong defenses for clients. If you're looking for a lawyer like him, stop your search and contact us today. Mr. Terry will thoroughly examine your situation and tell you how he can assist.