Do I Need a Traffic Violation Lawyer for Speeding Near Sumner, WA or the Surrounding Areas?
People often assume that traffic violations are not a big deal. What they usually realize later though, is that a simple traffic ticket can lead to many other consequences. For example, it can affect your insurance, employment, right to hold a license, and more. That's why it's always recommended to hire a traffic violation lawyer. At Terry Law Firm, Scott Terry has represented clients like you for more than 30 years now. With ample experience as a traffic ticket attorney in Sumner, WA, he's confident he can minimize consequences for you. He will guide you through the proper steps to ensure that you do not suffer a punishment that is unfair for your situation. As your traffic accident lawyer, he will fight hard to protect your rights. So, if you're looking for an experienced traffic lawyer in your area, hire Mr. Terry today!
Attorney Terry offers services for traffic violations in:
Got a traffic ticket in another area? Don't fret. Call us today to find out if Mr. Terry can act as a traffic violation lawyer in your area!
Dismissing a Traffic Ticket: How a Traffic Lawyer Can Help


Failing to deal with your traffic ticket may lead to serious issues in the future. If you continue to get charged with a traffic violation, you could lose your license. This would ultimately affect your day to day life. That's why it's important to get a traffic lawyer in your area that can help. When you hire Attorney Terry, he will thoroughly examine the accident and your driving record. Then, he will determine how you should best proceed.

You shouldn't just accept any punishment when it comes to a traffic ticket. Washington attorney Terry helps clients in the Sumner, WA area with speeding and other traffic tickets. He's been able to reduce the level of a violation or dismiss it altogether. So, having him by your side can help you avoid an increase in insurance rates. So, let traffic ticket attorney Terry investigate your situation and guide you through your rights and the options viable for you. He's happy to answer any questions or concerns that you have about the process. Contact his office in Sumner, Washington, today.
---
Talk To Us, Get a Consultation From a Trusted Traffic Accident Lawyer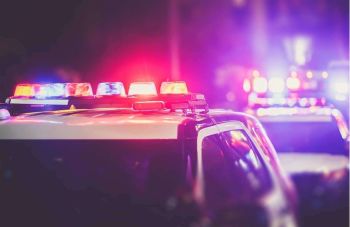 Scott Terry has been practicing law in the Sumner, WA area for three decades. He has had experience as a legal analyst, Pro Tem Judge, and representative in a variety of jury trials. With extensive knowledge of local and state laws, he's confident he can provide the support you need in your given situation. So if you're dealing with anything from your first traffic ticket to your fifth, reach out to Mr. Terry. As your traffic violation lawyer, he will be committed to providing a successful outcome for you.
Facing charges that aren't a traffic violation? Mr. Terry also offers legal assistance for auto accidents, premise liability, wills and trusts, drug crimes, and more. Call today to see if you can get proper representation.