Probate Attorney in Sumner, Washington
Speak to a Probate Lawyer Near Sumner, WA or the Surrounding Areas
Estate law addresses how an individual's personal property is handled during and after their lifetime. Probate is the process where a will is proven in court as a valid document. So, estate and probate law is the process of transferring the property of a deceased individual to a living beneficiary. This process can be confusing if you have not gone through it before. Therefore, we recommend getting in touch with a professional estate probate lawyer. This will ensure that you are following legal proceedings properly and that estate documents are clear and precise. Attorney Scott Terry is a local probate attorney in Sumner, WA that has dealt with wills, trusts, and the probate process for many years. With his in-depth knowledge at your disposal, you can get peace of mind knowing you're in good hands. So get in touch with Attorney Terry today by setting up a consultation at Terry Law Firm.
Terry Law Firm provides legal representation with estate and probate law in the following areas:
Sumner, WA

Puyallup, WA

Orting, WA

+All neighboring communities
Call to get an expert in estate and probate law today.
When is a Probate Lawyer Required?


Not all situations require you to hire a probate lawyer. Although it is helpful to have the assistance of a legal professional, you may not need it. But, if a deceased individual did not plan to avoid probate, you may need an attorney to help transfer assets in probate court. The death of a loved one is also a difficult time for any family member to deal with, and many would prefer not to have to manage deadlines and paperwork. For this reason, you may want to hire an attorney that specializes in estate and probate law. This will make the process a little less hectic for everyone dealing with this emotional process.
If you or a family member has recently dealt with the loss of another, call Attorney Terry today. He will answer all of your pressing questions and let you know whether you should hire a probate lawyer in your situation.
We are Trusted Local Probate Attorneys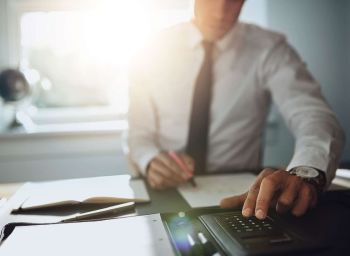 Legal paperwork and processes are lengthy and extremely detailed. Filling out papers and researching local laws is a lot of work for anyone inexperienced in the legal field. And, with laws varying in every state, it's useful to have a local professional by your side. This will make the probate process smoother for everyone involved. A local probate attorney will walk you through all the details so that you are prepared for everything that comes your way. Not only will they provide support but they will also clarify any confusing details in a will or trust. Attorney Scott Terry has been practicing law in the Sumner, WA area for more than 30 years now. With ample time to get familiar with local laws and proceedings, he's especially qualified to assist anyone that is dealing with estates and the probate process. So, if you are seeking a probate lawyer in your area, call us today. We will set you up with a free consultation and explain what goes into the process and how we can make it easier for you.

Scott Terry is an estate probate lawyer that has been assisting families for many decades. His knowledge and expertise in estate and probate law will make transferring assets easier for the loved ones left behind. If you need a trusted attorney in Sumner, WA, call Mr. Terry today.