Learn About Premise Liability Law Near Sumner, WA and the Surrounding Areas
Have you recently been injured while on someone else's property? If so, you should hire a premises liability attorney now. You can seek out damages to compensate for your suffering and medical bills. Attorney Scott Terry is a professional and experienced lawyer that has dealt with a number of premises liability cases in the past. With his extensive knowledge of premises liability law, you can have peace of mind knowing you are getting an attorney that knows what he is doing. So, if you are in search of a slip and fall lawyer or any other attorney in Sumner, WA that deals with premises liability, call Attorney Terry today! He will happily answer all of your questions and provide legal advice.
Terry Law Firm offers legal help in these areas:
Hire Mr. Terry today as your attorney to lift some weight off of your shoulders.
Have You had A Slip and Fall Accident? Talk to Our Slip and Fall Lawyer to See if You Have A Case
Fall injuries happen every day. These types of accidents often cause unintentional but serious long-term injuries. Since this ultimately affects the rest of your life, it's important to get some assistance along the way. So if you've recently been in a slip and fall incident, call a lawyer. A slip and fall lawyer like Mr. Terry will be able to recover damages and help pay off your medical bills. This can make an incredible difference while you go through this tough time. He can help you if you've fallen and injured yourself in any of the following places:
Hotel
In almost all slip and fall cases, it's acceptable to pursue a legal case. If you were not home and suffered from injuries of a fall, get in touch with Attorney Terry now. We will set you up with a free consultation to discuss your options. If your claim is viable, we will work with you to build a strong case.
Premises Liability Attorney: For Personal Injury on Private Property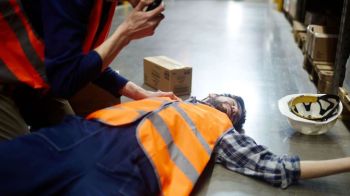 Under state and federal laws, property owners are legally liable to keep conditions safe. If they fail to do so, injured individuals are allowed to sue. Mr. Terry is a premises liability attorney that knows you shouldn't silently suffer from serious injuries, especially if caused by the negligence of another. So, if you've dealt with anything such as back and neck injuries or burns on the private property of another, contact a lawyer today. He will investigate the property on which it occurred and create a strong case for you to receive compensation for those injuries. Put your trust in Scott Terry today and get justice for your losses.
---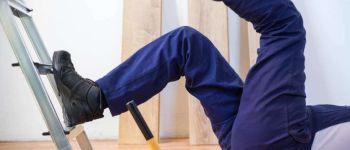 Throughout his career, Scott Terry has worked as a legal analyst, Pro Tem judge, and has provided representation in municipal, district, and superior courts. He is proud and confident to bring professional legal assistance for his neighbors in the Sumner, WA area. His 30 years of experience is a huge advantage, and he wants to bring that advantage to your case. So, if you are seeking an attorney that has ample experience working within premise liability law, call Attorney Terry. He is one of the most qualified professionals in the area and is willing to go the extra mile to win your case. Call today for a free consultation with him!