Do You Need a Wrongful Death Attorney Near Sumner, WA or the Surrounding Areas?
Dealing with the loss of a loved one is always difficult. But losing someone due to the negligence of another can leave you even more frustrated and confused. That's why Terry Law Firm is here to help. Scott Terry has been working as a wrongful death attorney in Sumner, WA for decades now. He handles cases like these with great sensitivity since they hit close to home. Wrongful death law is complex and cases require thorough investigation. It's crucial to hire an accidental death lawyer in your area that knows all the local laws and procedures. That way, you're confident that you will receive representation that is trustworthy. Call our wrongful death law firm today to learn more about how Mr. Terry can help.
Attorney Terry offers services in the following areas:
Live in a city not listed above? Call the firm today to find out if we offer services in your area!
The Accidental Death Lawyer You Need on Your Side



Attorney Scott Terry has been practicing law for more than three decades. With his in-depth knowledge and experience in the field, you can gain peace of mind knowing you've been put in good hands. Mr. Terry has helped many clients dealing with wrongful death cases like yours before. So, when you hire him as your accidental death lawyer, you will get a local professional that will not only answer all of your questions but also advise how you should proceed with your case. This will allow you to work towards the best outcome possible for your case. So, if you need a wrongful death attorney that knows what he's doing, call Scott Terry today.
The Wrongful Death Law Firm You Can Trust With Your Case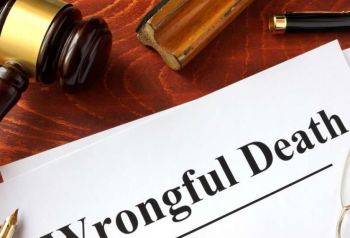 When you team up with a wrongful death law firm for your case, you know you will be getting experienced professionals on your side. Since wrongful death cases are very complicated, it's important to get the best representation possible. And what better way to do so than putting your trust in a firm that specializes in cases like yours? When you get in touch with attorney Scott Terry, he will look into things such as medical records, interviews, witnesses, and other pieces of evidence. Afterward, he will help build your case and ensure that fault in your loved one's death is clear. Then, you will be able to get compensated for all of your troubles whether that is funeral expenses or pain and suffering. So, get Mr. Terry to be your wrongful death attorney today to help relieve some of the stress during this difficult time.
---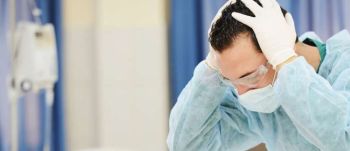 If you've been searching for a wrongful death attorney in Sumner, WA, you've found a reliable option. Attorney Scott Terry is a local legal professional that wants to help you and your case. With many years of providing representation for clients in the area, he's always happy to help out another neighbor. When you join forces with him, he will do all he can to obtain the best result possible for your situation. He understands how important it is for loved ones to get closure when they've lost a family member or friend. So, he will fight your case as if he was in your shoes. Call Attorney Terry today to hire him as your wrongful death attorney and pursue justice today.